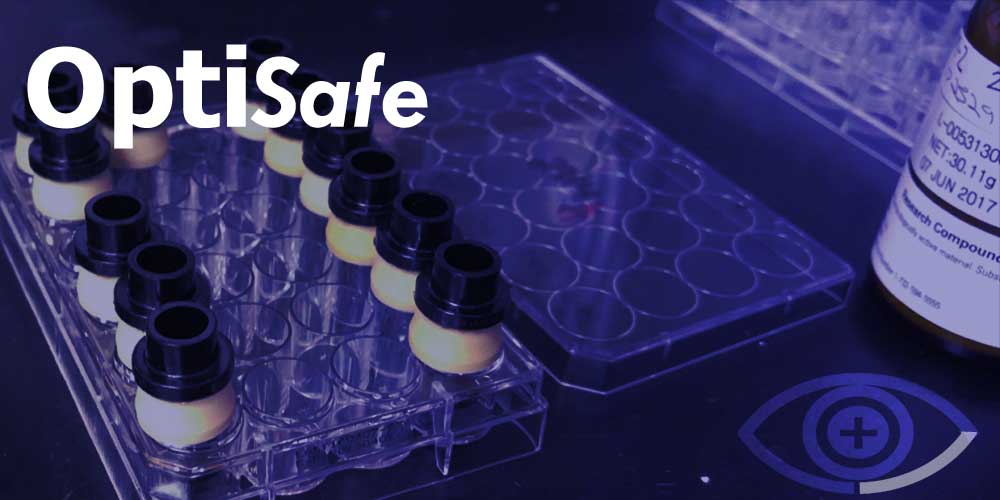 OptiSafe™ Ocular Irritation Test
MB Research Labs is now offering the new OptiSafe™ – an in vitro test method in which a test substance is applied to a semi-permeable membrane. Damage to macromolecules in the membrane is measured to assess the test substance's potential to cause eye irritation.
OptiSafe™ Background Information
OptiSafe™ is an acute in vitro irritation test method used to determine the ocular irritation potential based of a test substances utilizing a set of biochemical tests (mostly performed in parallel; "multiplexed") which evaluate the potential of the test substance ability to disrupt, denature and degrade biological molecules. These measured values are relevant to GHS and EPA standard ocular safety classification systems.
Evaluated Mechanisms of Ocular Injury and Prediction Models
Different ocular irritants including, acids/bases, alcohols/aldehydes/ketones, strong oxidants and reactive chemicals/mixtures, damage the cornea and other tissues through additive and/or synergistic chemical reactions and biophysical effects.
Evaluated mechanisms of injury include:
Denaturation of specific water insoluble polymers that model the phospholipid bilayer of cells (which can occur at the corneal epithelium and conjunctiva).
Direct denaturation of macromolecules that model ordered collagen (which can occur at the corneal stroma).
Indirect denaturation of molecules across a membrane via osmotic effects (osmotic effects across the corneal epithelium and stroma can damage the cornea).
Potential to damage tissue via excessive oxidation and reactivity (which can occur at the epithelium, stroma, conjunctiva and iris).
Potential to damage tissues via extreme buffering (which can occur at the epithelium, stroma, conjunctiva and iris).
NICEATM reviewed a validation study conducted by the OptiSafe™ test method developer, Lebrun Labs, and concluded that the study data indicated that the OptiSafe™ method compared favorably to other in vitroocular toxicity testing methods. NICEATM is currently coordinating a validation study of the OptiSafe™ test method to demonstrate the reproducibility of the method among Lebrun Labs and two naïve laboratories. The study received support from an NIEHS Small Business Innovation Research grant. The study is ongoing and is expected to be completed in mid-2018.
MB Research Labs is a primary testing source using OptiSafe™ and has been deeply involved in the validation of OptiSafe™.
Utility of OptiSafe™
OptiSafe™ can be used to determine the irritation potential of cosmetics, creams, and a wide variety of consumer products. Results are presented as GHS, EPA classifications, an ocular irritation score and class.
OptiSafe™ can be used for:
Screening Finished Products for Ocular Irritation.
Ocular safety testing during product development for knowledge based formulation. (Products that irritate do not last long in the marketplace).
The Advantages of OptiSafe™ include:
Accurate Ocular Irritancy Test
High Sensitivity for Mild and Moderate Irritants
Fast Results
1 year shelf life
Neither uses nor harms animals
MB Research Labs performs many other in vitro eye and dermal irritation tests for screening of cosmetics, consumer products, pharmaceuticals and chemicals.
www.mbresearch.com
OptiSafe™ is a trademark of Lebrun Labs, LLC and used here with permission.