Pinterest Announcement
Here we go!  Just started our official Pinterest Page which will feature cool and interesting pics of MB Research, our work and likes!
Balancing on the edge of science and art.  I hope that you will like our take on Toxicology, Art and Design.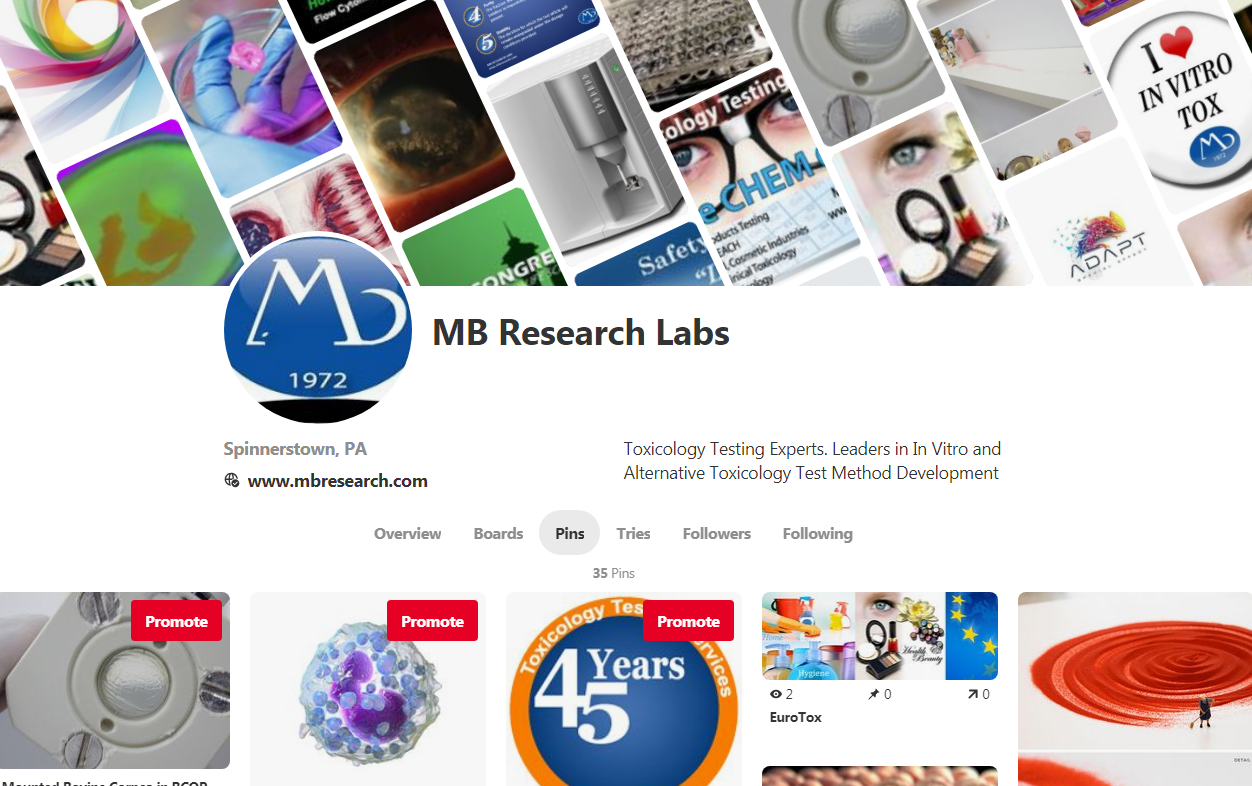 https://www.pinterest.com/milleniumbio/pins/
Soon, we will have more featured toxicology studies as well as more about the cutting-edge in vitro and alternative research.  For more information about what we do, check us out at www.mbresearch.com
We want to be your Trusted Toxicology Testing Partner.