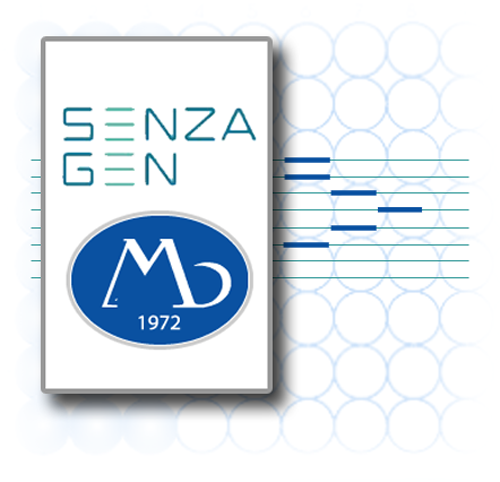 GARD™ Sensitization Test Platform
SenzaGen and MB Research Labs have signed a license agreement that gives MB Research the right to market and sell SenzaGen's animal-free GARD™ test platform worldwide.
The collaboration between these two labs is hoped to offer US clients better access to the novel sensitization testing platform offered by SenzaGen and also falls into line with MB Research's acute and subchronic toxicology testing portfolio.
For more info: Stop by our Booth (#4157) at the 58th Society of Toxicology Annual Meeting and TOXExpo in Baltimore, MD, Mar 11-14, 2019.
About GARD™
GARD™ consists of a group of tests for analyzing chemicals' ability to start an allergic reaction in humans. By analyzing hundreds of markers, GARD™ generates large amounts of data and delivers results with over 90 percent accuracy. This can be compared to today's standard method – tests on mice – which only achieves 70-75 percent precision. SenzaGen's test can also quantify the allergenic potential of a chemical substance.
About MB Research Labs
Since 1972, MB Research Labs has offered toxicology testing services to the cosmetic, consumer product, agri-chemical, biotechnology and pharmaceutical industries. A leading CRO with over 30 years' experience in the in vitro/alternative and mechanistic toxicity testing field, we maintain a prominent position in non-animal testing in the US, EU and many other countries, MBRL is always ready to adopt, as well as invent new non-animal-based predictive toxicity testing technologies. Our laboratories offer GLP assays in full compliance with OECD, FDA and EPA test guidelines, as well as custom-designed toxicity evaluations.
About SenzaGen AB
SenzaGen makes it possible to replace animal experiments with in vitro genetic testing to determine the allergenicity of the chemicals we come into contact with in our daily lives, such as for example in cosmetics, pharmaceuticals, food products and dyes. The company's patented tests are the most reliable on the market and provide more information than traditional evaluation methods. The tests are sold via license laboratories (CRO) and distributors, and via the headquarters in Lund and the sales office in the US. Over the next few years the company will expand geographically, make alliances with more distribution partners and launch further unique tests. SenzaGen has its headquarters in Lund in Sweden and a subsidiary in the USA.