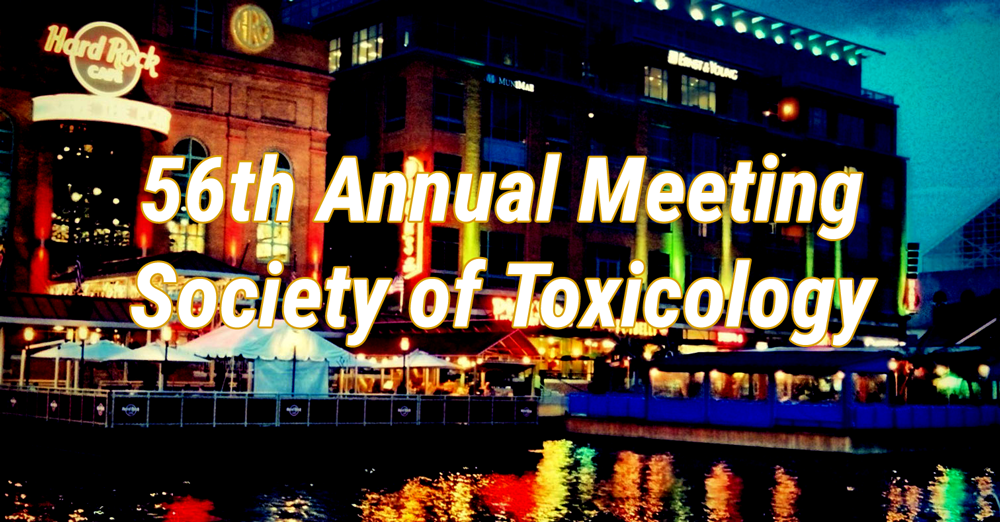 MB Research Goes to Baltimore – Society of Toxicology 2017
Join Us at the 56th Annual Meeting of the Society of Toxicology and ToxExpo , Baltimore, Maryland, March 12-16, 2017
Stop by Booth#: 2469 and meet some of our Study Directors and Client Services.
Scientific Posters:
The h-CLAT for Assessment of Dermal Sensitization Potency of the OECD Proficiency Chemicals and of Commercially Available Mixtures
Wed 1:15pm-4:30pm. Session: Alternatives to Mammalian Models I, Abstract 2748, Poster Board P116
Further Evaluation of Chemicals and Mixtures for Skin Sensitization Potential and Potency Using a Reconstructed Human Epithelium (RhE) Tissue Model and the IVSA.
Wed 1:15pm to 4:30pm. Session: Autoimmunity/Hypersensitivity, Abstract 2957, Poster Board P508
Historical Performance of Weak Sensitizers in Different Animal Models.
Tues 9:30am-12:45am. Session: Non-Phamaceutical Safety Assessment, Abstract 1873, Poster Board P449
Resolving Corrosive/Severe Irritant Ocular Classifications using an Alternative Dual Ex Vivo Assay System.
Wed 1:15pm-4:30pm. Session: Alternatives to Mammalian Models I, Abstract 2761, Poster Board P129